Hot News
Best Places to Stay in Menorca, Spain
Postcard-perfect beaches and ancient ruins are just the start of the holiday bliss that awaits in Menorca. The serene sibling of Ibiza and Mallorca is a walker's paradise, with trails that weave through forests, gullies and fields of wildflowers.
Cyclists enjoy enchanting country lanes and divers explore mystical, underwater caves. No matter what you love to do, the best hotels in Menorca are surrounded by landscapes straight from your holiday dreams.
From whitewashed houses in quaint villages to the grand palaces of Ciutadella, history is on fine display, too. Visit the monuments of ancient Talayotic settlements, discover Baroque churches and admire fascinating museum collections. With such a wealth of choices, it's easy to find the perfect area to stay on holidays in Menorca. 
This article may contain affiliate links. See our full disclosure here.
---
Where to Stay in Menorca for Families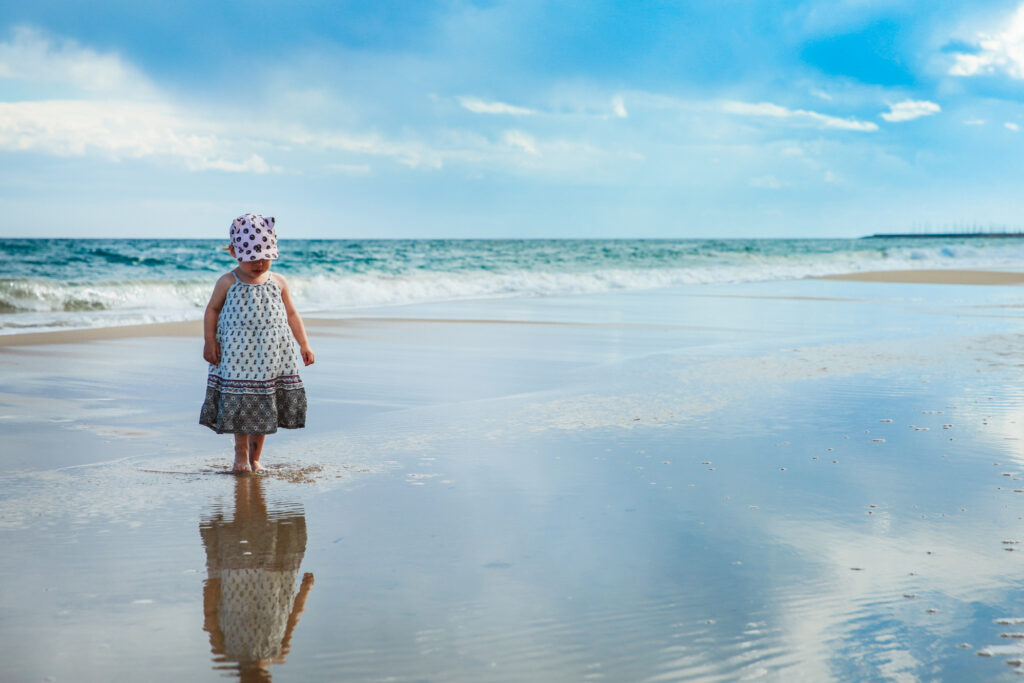 One of the island's most picturesque resorts is also a top spot for Menorca family holidays. Cala Galdana stretches around a horseshoe-shaped cove, complete with shallow, turquoise water that kisses soft white sand. Here, you'll find some of the best family hotels in Menorca with waterslides, discos, mini-golf and playgrounds to keep all ages happy. You'll find plenty of family-friendly restaurants and the beachfront is a breeze to walk around. 
Best Places to Stay in Menorca for Couples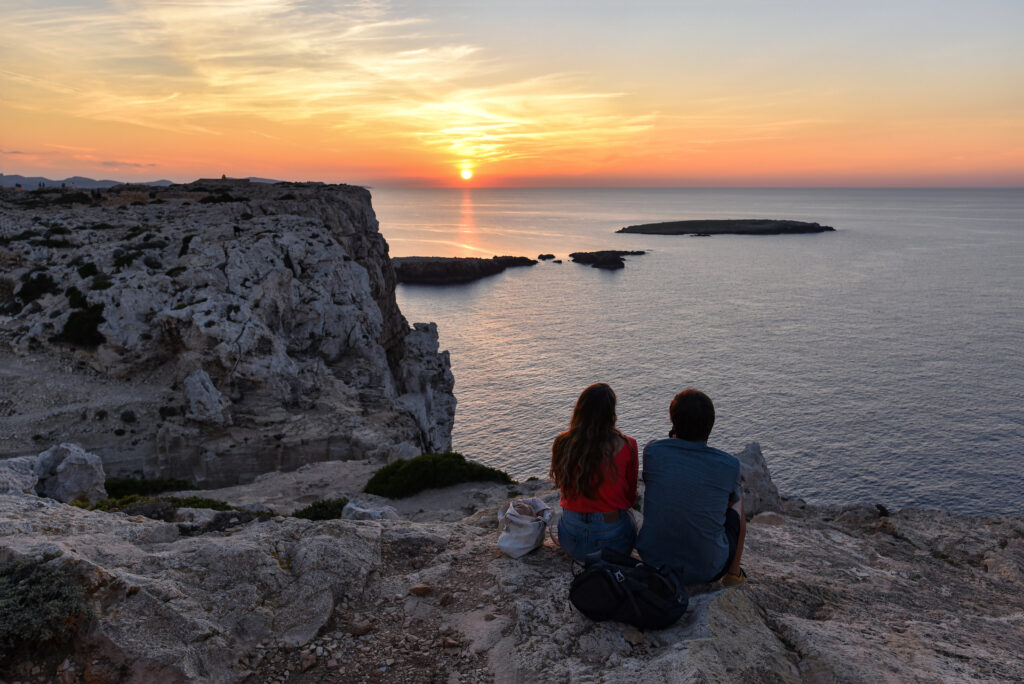 A maze of whitewashed houses and narrow laneways, Binibeca sets a charming scene for romantic Menorca holidays for couples. Perched atop a rocky cliff, panoramic ocean views frame spectacular sunsets and a peaceful atmosphere enhances blissful relaxation. If you do feel like moving from your clifftop resort pool, head down to the pretty beach for snorkelling and dine at quaint restaurants. 
Where to Stay in Menorca for Walking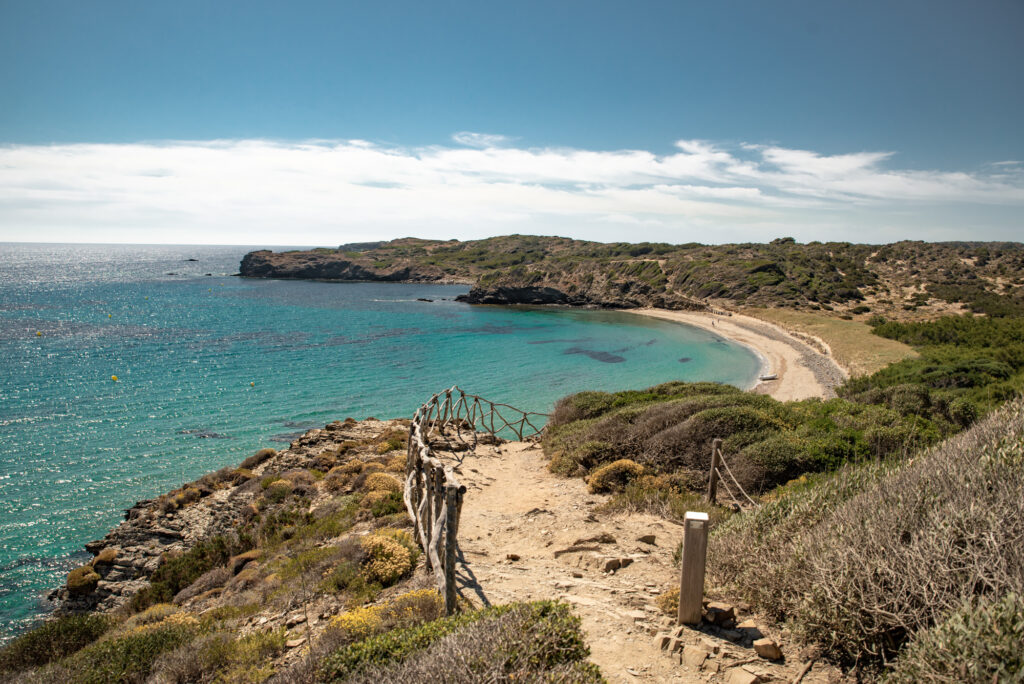 The famous Cami de Cavalls walking trail weaves across dramatic coastal cliffs and lush valleys in a complete circuit around the island. For some of the best walks in Menorca, base your holiday in Cala en Porter. There's something for everyone in this gorgeous, clifftop town overlooking the sea, including a popular section of the Cami de Cavalls. Follow the signposted trails through fields, olive trees and lovely coves to Binisafua.  
Where to Stay in Menorca without a Car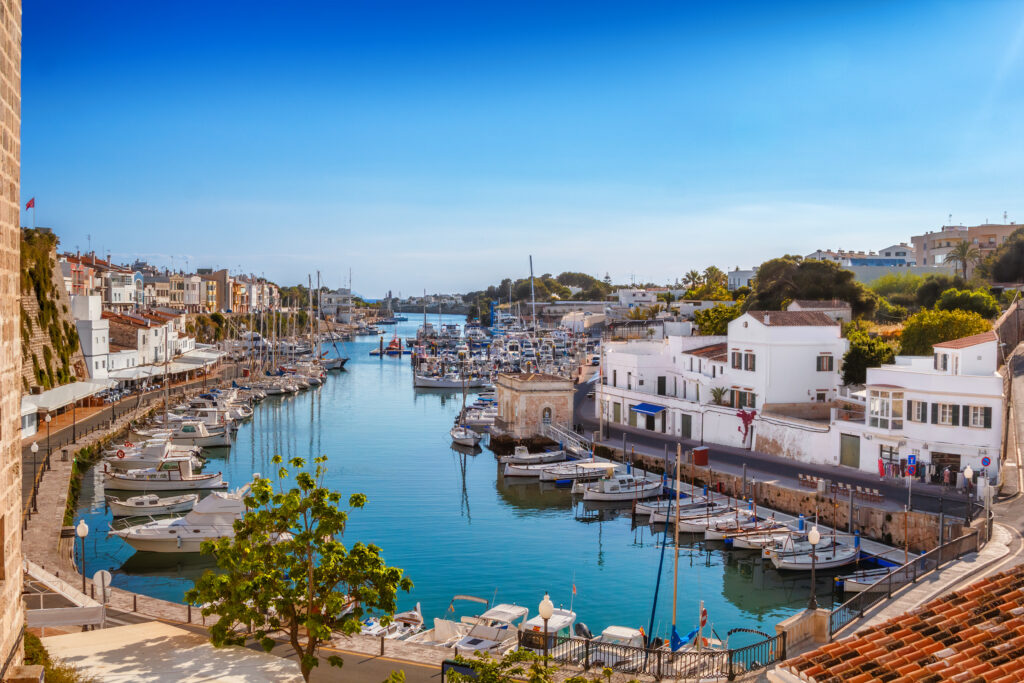 Getting around Menorca is as simple as using your own two legs when you settle in at a town with everything. The island's second city, Ciutadella, is a great choice. Meander around the evocative, pedestrianised old quarter amid grand palaces and churches.
Hop from restaurant to restaurant and bar to bar at the harbour, and shop at boutiques and markets along the way. It's possible to walk to Cala'n Blanes and Cala Santandria in around 40 minutes. Plus, some of the best beaches in Menorca are just a quick taxi or bus ride from town. 
BEST MENORCA AREAS
With a beach to suit every mood, rolling countryside for relaxation and exciting entertainment districts, half the fun is choosing the best areas in Menorca for your holiday.
MAHON (MAÓ)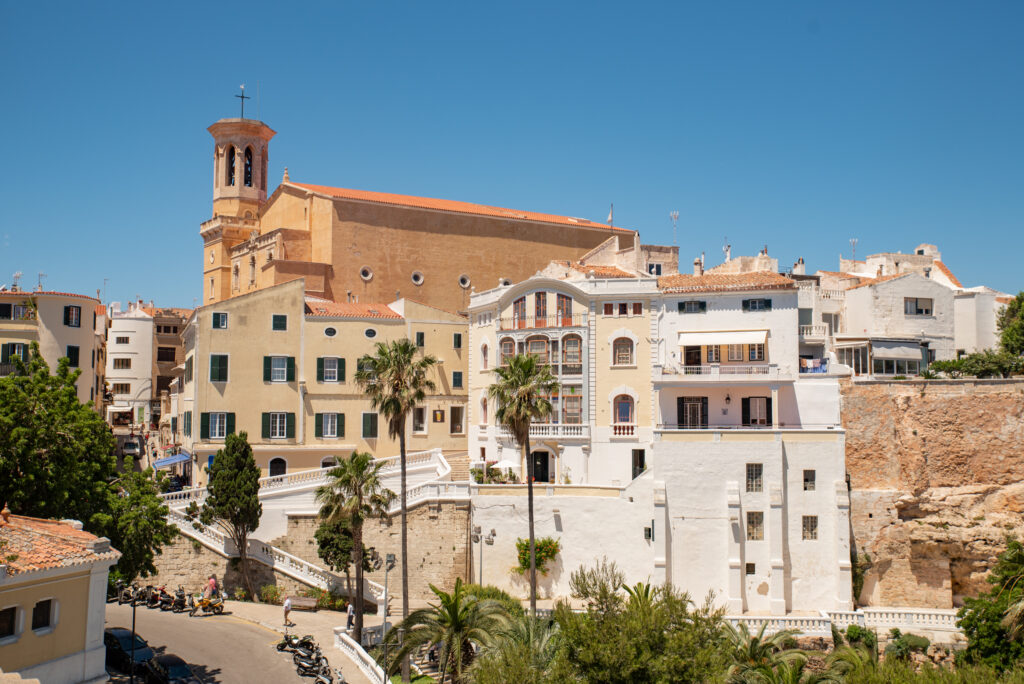 Menorca's dynamic capital city is framed by one of the largest natural harbours in the world. With a compact design, it's a joy to explore on foot and therefore perfect for Menorca short breaks. Here, historic sites greet you around every corner. For an overview, browse across several floors in the Museum of Menorca to discover the island's ancient beginnings through to today's industries. 
The city centre features an atmospheric maze of narrow streets lined with cafes and Georgian architecture. For shopaholics, elegant boutiques and jewellery shops combine with stores selling the artisan leather shoes the island is famous for. When it's time for a break from pavement pounding, take a boat trip around the harbour and get your camera ready for panoramic views.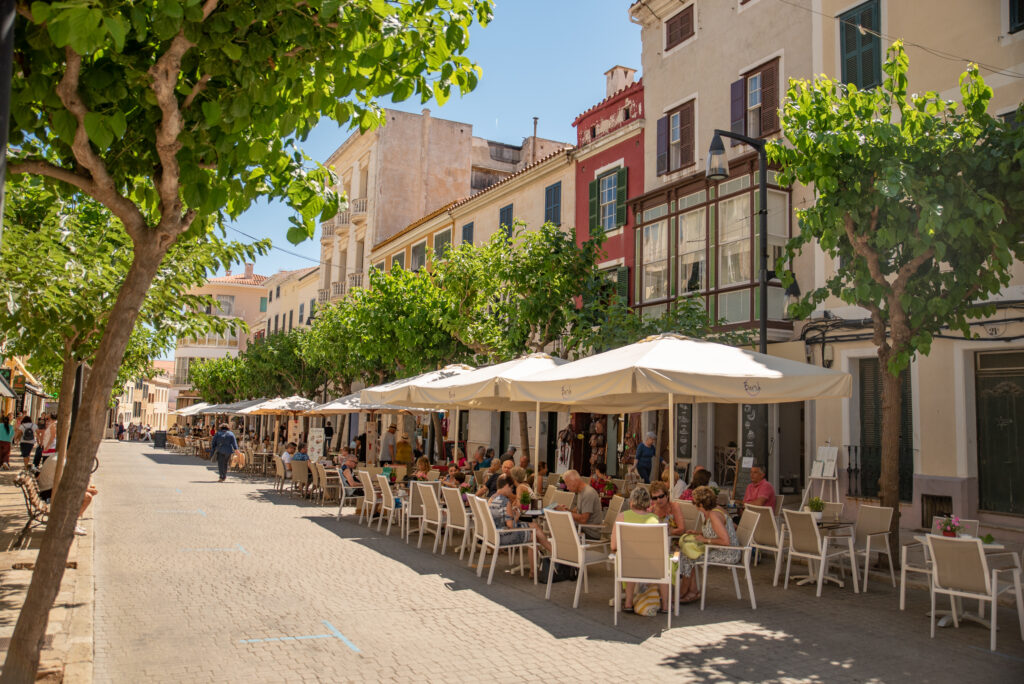 If you're a foodie, make a beeline for markets selling local cheese and check out the stalls piled high with seafood at Mercat del Peix. Mahon is among the best towns in Menorca for nightlife, with lively pubs, trendy bars and restaurants open till late. Don't forget to try the famous Xoriguer Gin with a pomada, served with ice and lemonade. 
CIUTADELLA DE MENORCA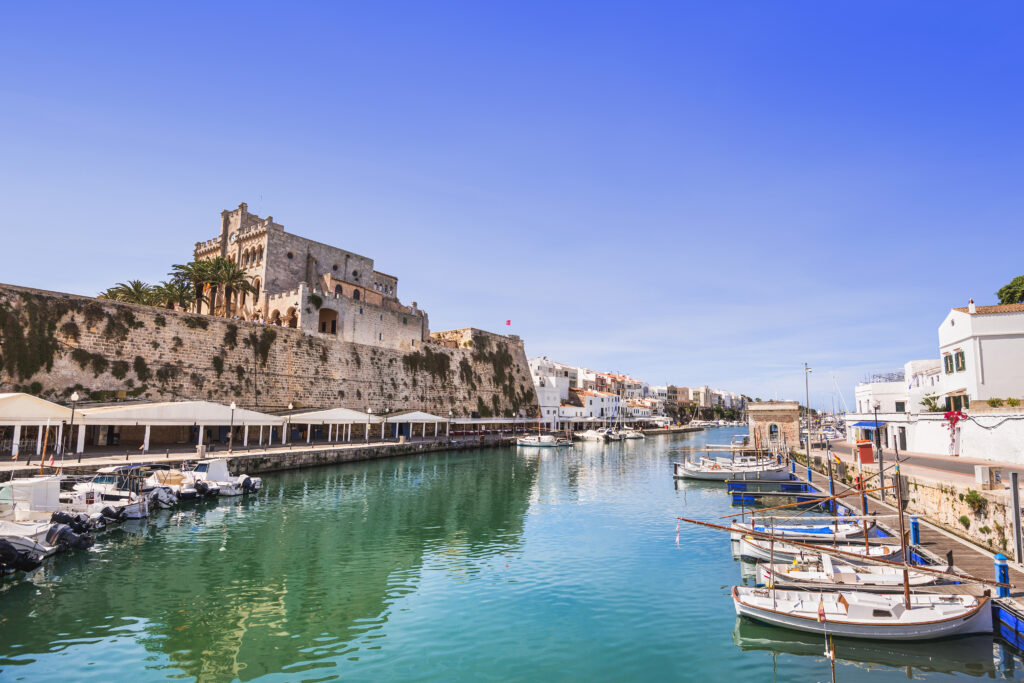 Ciutadella de Menorca is the island's ancient capital and its nickname is 'the old and beautiful'. Honey-coloured stone buildings, an enchanting old town and a picturesque port ensure the town lives up to it. Much of the action takes place along the marina promenade, dotted with restaurants and lively bars with views of bobbing yachts. 
At the heart of town, you'll find the main square of Placa des Born. It's set above the cliffs overlooking the port and framed by lovely 19th-century buildings and palaces. From here, explore the narrow, pedestrianised lanes that wind through the old town. Pop into the Cathedral of Ciutadella de Menorca to admire statues, ornate stonework and a museum with religious artefacts. 
Along the way, you'll find plenty of cafe terraces for coffee, upscale boutiques for shopping and quaint shops selling local souvenirs. Outdoor craft markets are common in the warmer months and the fish market is a sight for seafood lovers. When it's time for the beach, you're just a quick bus or taxi ride from paradise stretches of sand. If you're looking for charming boutique hotels in Menorca surrounded by history, Ciutadella is the place for you. 
ES CASTELL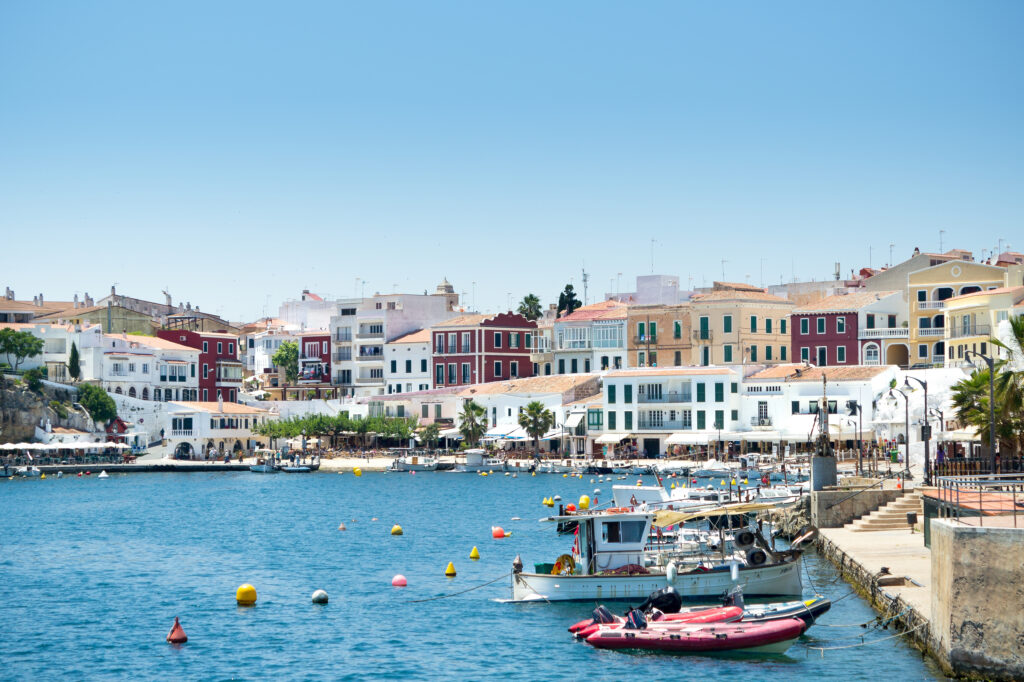 Just a 15-minute drive from Mahon, Es Castell is the most easterly town in Spain. Picturesque colonial architecture offers a glimpse at its British past and life revolves around the scenic harbours of Cales Fonts and Cala Corb. A casual vibe blends with local eateries, charming souvenir shops and a bright red town hall that dominates the main square. For refreshing dips, jump off the platform into transparent water at Cala Padera. 
S'ALGAR / ALCAUFAR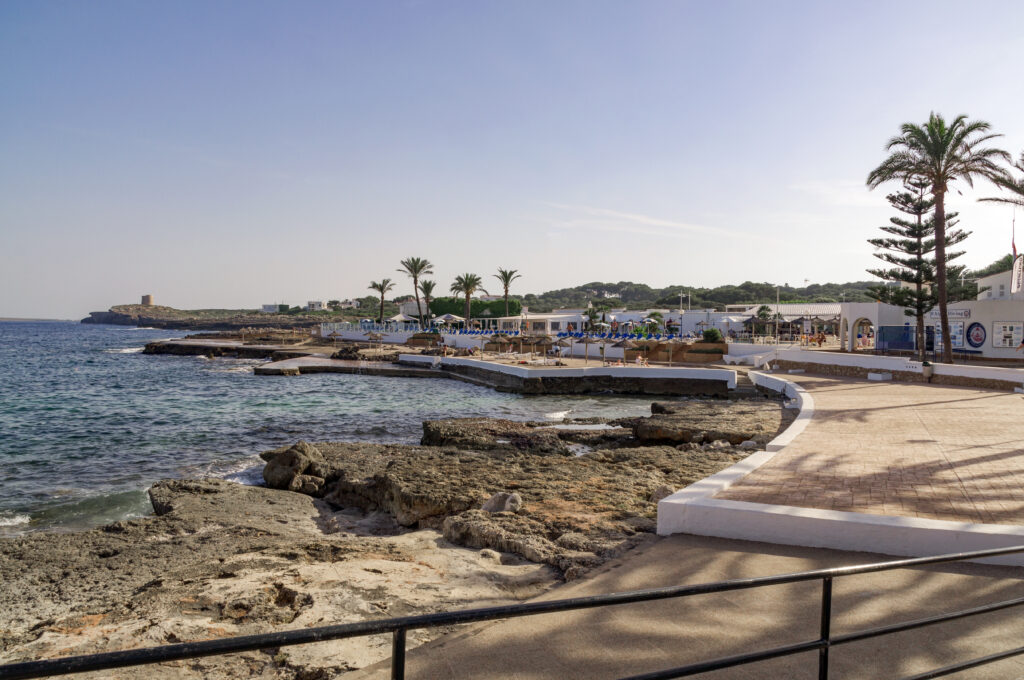 Among the places to stay in Menorca with a low-key vibe, S'Algar retains a little of its former fishing village atmosphere, though these days the village is primarily a family-friendly resort. Stroll along the palm-lined waterfront on a whitewashed backdrop, and chill out in the leafy square after browsing through the small selection of local shops.
For sunny beach days, take a 15-minute walk to Cala Alcaufar. The petite cove is perfect for kayaking and floating in shallow, turquoise water. 
PUNTA PRIMA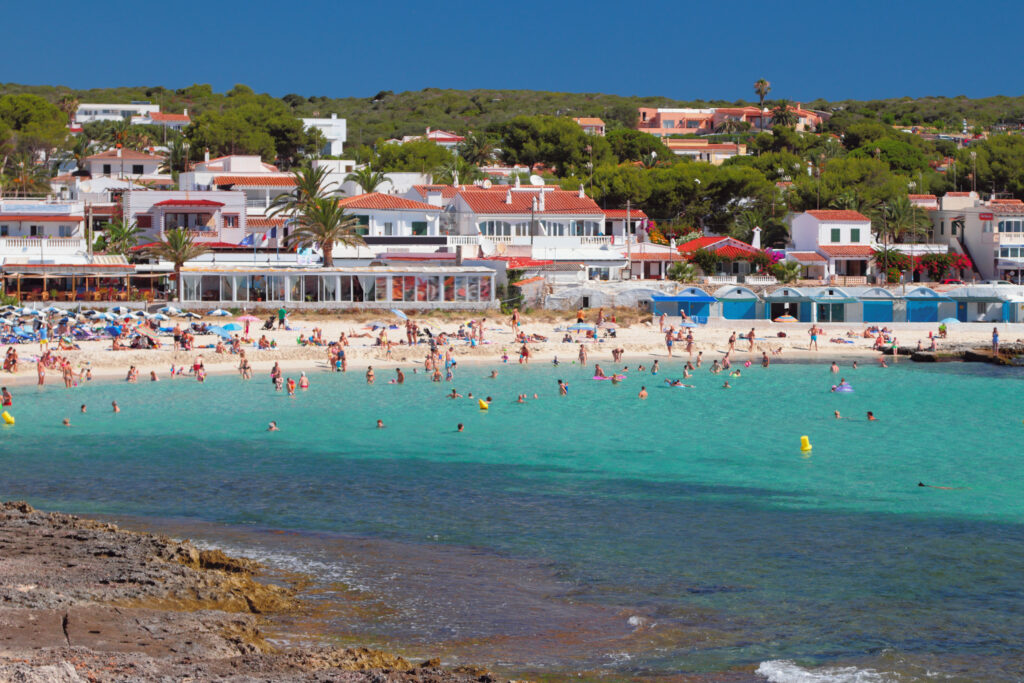 Menorca beach resorts overlook the gorgeous Blue Flag Punta Prima beach, which is a favourite among locals. One of the oldest holiday areas on the island, it's fully equipped for family fun with a park by the sea, supermarkets and an easy, breezy restaurant scene.
For walkers, you'll find a signposted route of the Cami de Cavalls leading towards the surrounding countryside.  
BINIBECA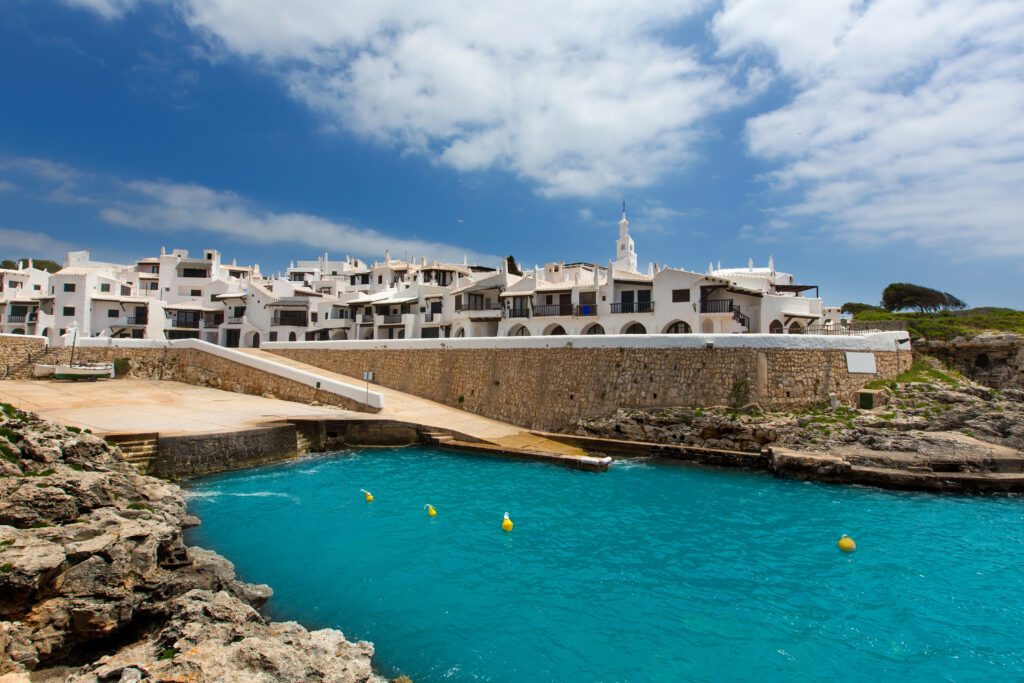 The enchanting, whitewashed village of Binibeca looks like a traditional Menorcan fishing town. However, it was purpose-built in the late 60s to recreate tradition. A labyrinth of streets wind down to the sea where a promenade weaves along the coast.
As you explore, keep your eyes peeled for atmospheric bars and restaurants tucked away between the streets. Laze on the golden sands of Playa de Binibeca and snorkel around the rocks at Cala Torret. With idyllic backdrops at every turn, this is a popular spot for Menorca couples holidays. 
BINISAFUA / CAP D'EN FONT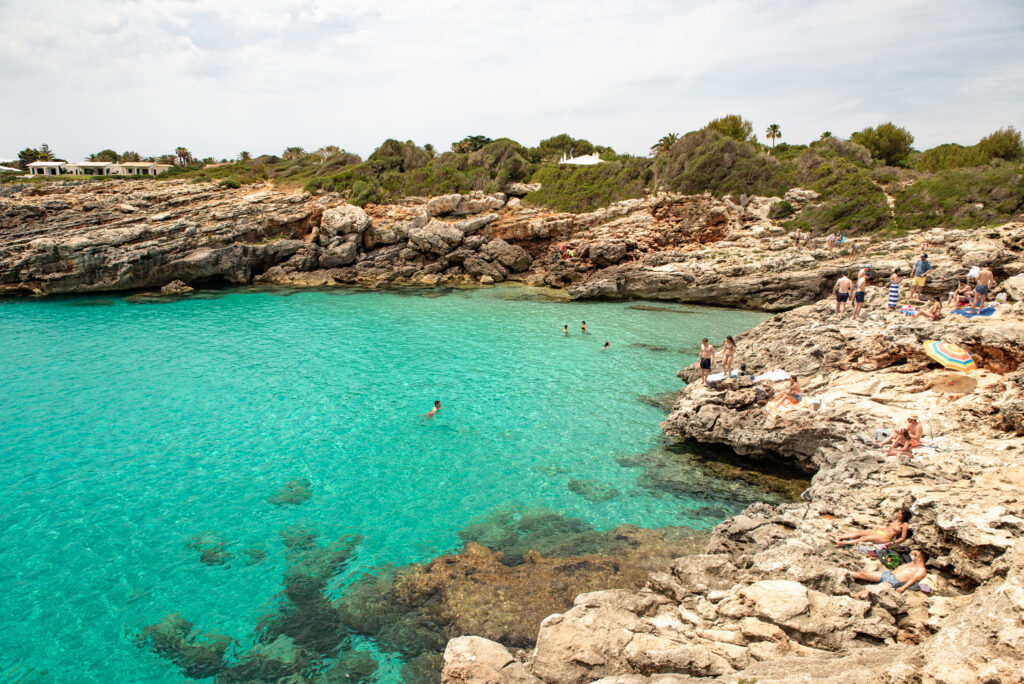 Looking for the best quiet resorts in Menorca? Set around a secluded cove, Binisafua is a serene island hideaway with nothing much to do but float in the turquoise sea and delve into your holiday read.
Charming Menorca villas dot the coast from here to Cap d'en Font, with another natural cove, Caló Blanc, that's ideal for snorkelling. When it's time for a bit of action, Binibeca is just a 10-minute drive away. 
ES CANUTELLS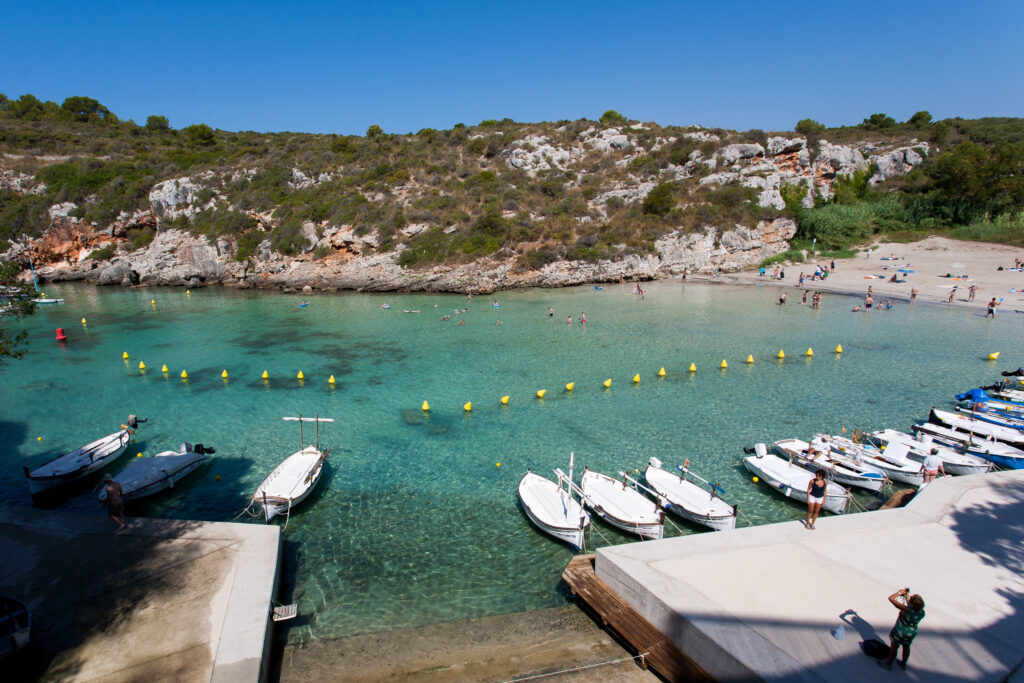 There's not much to interrupt lazing on the beach in Es Canutells, just a short drive from Cala en Porter. The former fishing village fronts soft, white sand and shallow water that's often home to mooring yachts.
Throw your towel down on a serene patch, go for a snorkel around dramatic caves and order your drinks from the beach bar. If you're looking for a serene beach resort in Menorca, Es Canutells could be for you.
CALA EN PORTER
Cala en Porter is a popular spot for family holidays in Menorca. Take a couple of hundred steps or a mini-train from the cliff-top resort down to a wide sandy beach with glittering water.
Sheltering cliffs ensure the conditions are always calm for safe splashing with the kids. Head to the centre of town for a range of restaurants and bars with fantastic views. 
SON BOU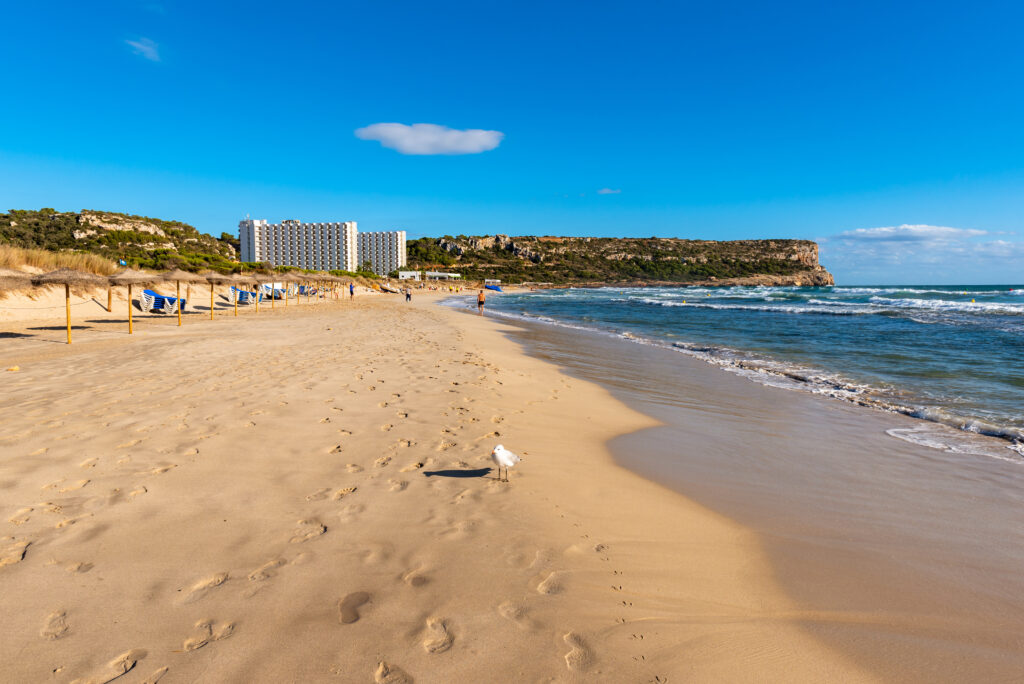 Some of the best beach hotels in Menorca are found along the island's longest stretch of sand. Separated from the resort by the dunes of a nature reserve, you'll enjoy family-friendly water sports and sunbeds in natural surrounds.
The resort itself boasts commercial complexes with restaurants, shops and children's entertainment. Take a quick drive to see the historic town of Alaior and visit the Talayotic ruins of Torre d'en Galmes.
SANTO TOMAS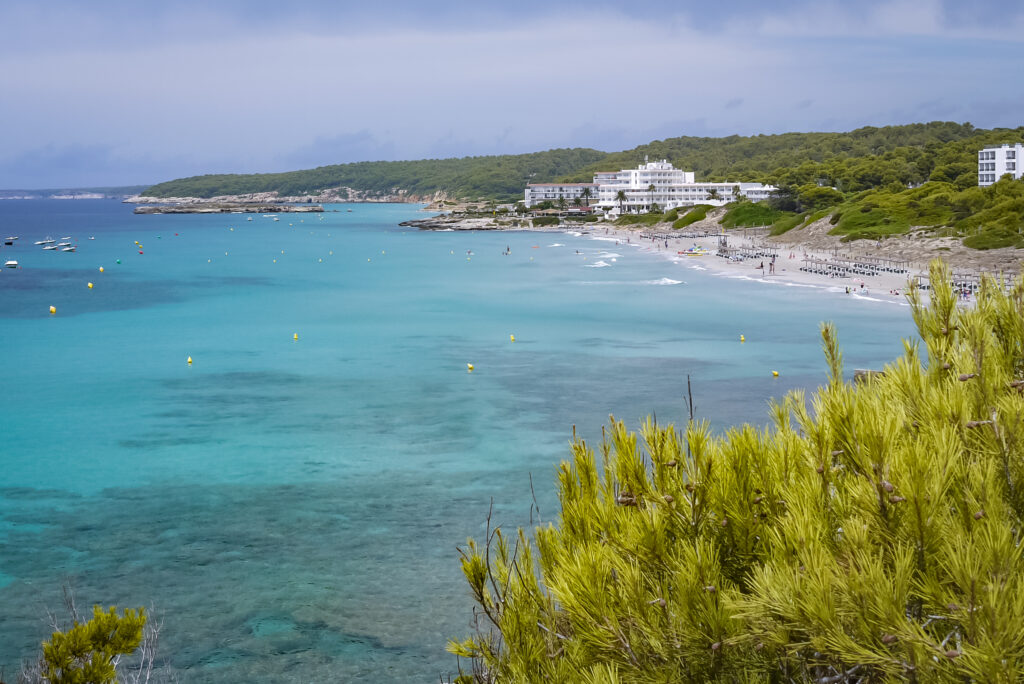 One of the best quiet resorts in Menorca, Santo Tomas features a long, sandy beach and a main street filled with casual bars and restaurants.
Spend your days zipping around the sea with water sports and chilling out on your sunbed. Scenic countryside and pine-studded hills surround the resort, leading to some of Menorca's most beautiful secluded beaches, so don't forget your walking shoes. 
CALA GALDANA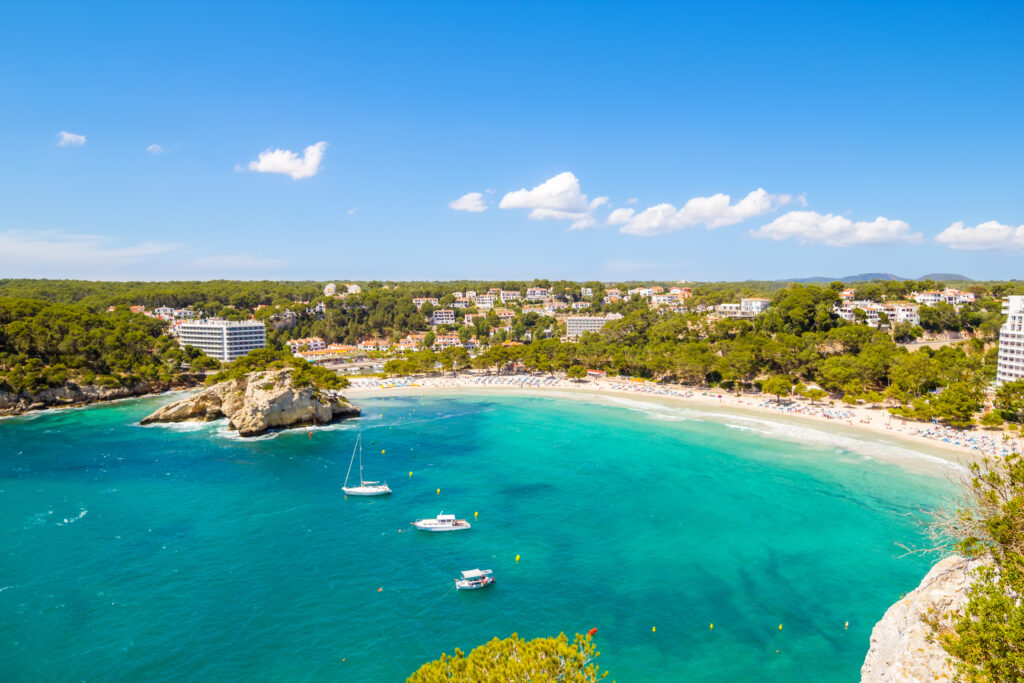 One of the best family resorts in Menorca, Cala Galdana is known as the 'Queen of the Calas'. Life revolves around a central picture-perfect cove and the Algendar river slices through the village. It's hard to leave the soft white sand of the main beach, complete with water sports, bars and a bustling promenade. But when you do, secluded coves await you around the coast. If you had to choose the best place to stay in Menorca for beaches, Cala Galdana could well be it.
Quick drives take you to the sleepy town of Ferreries and the Castle of Santa Agueda. When it's time for shopping, restaurants and bar-hopping, the district of Serpentona awaits along the river. 
CALA EN BOSC / CAP D'ARTRUTX / SON XORIGUER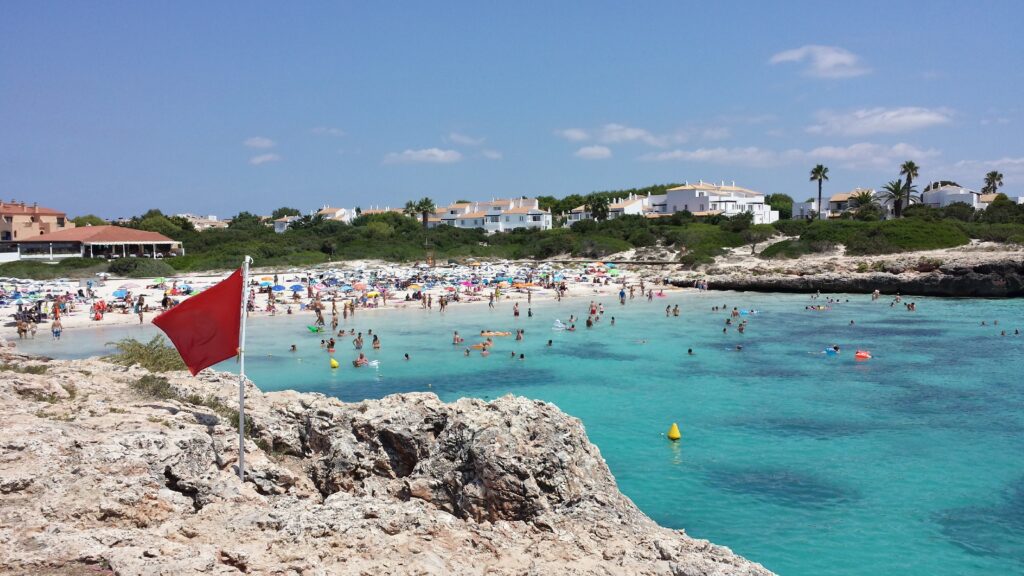 There's plenty to do for families, groups and couples in Cala en Bosc, with a lively marina at its heart. The gorgeous, white sand beach is a hotspot for everything from sea kayaking to flyboarding and paragliding. It's easy to book a boat trips from here, and to hop around restaurants, bars and shops.
Son Xoriguer offers another option for beachy fun and oceanfront dining.  For a quieter vibe close to the action, book Menorca accommodation in neighbouring Cap d'Artrutx.
CALA BLANCA / CALA SANTANDRIA / SA CALETA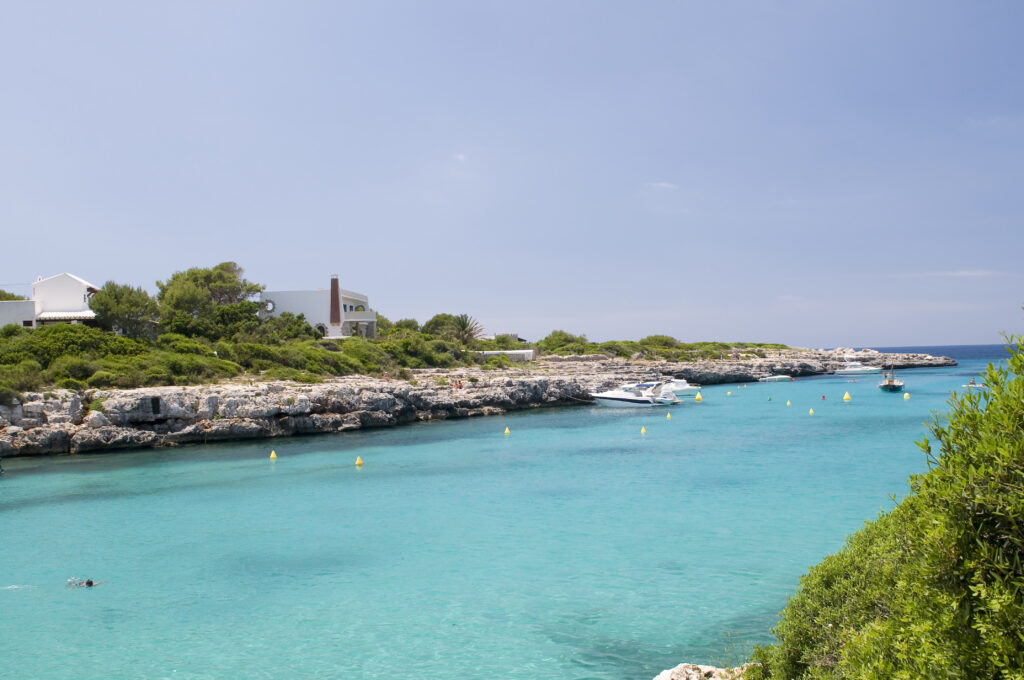 Sandy coves and spectacular sunsets characterise a holiday to Cala Blanca. The laidback town features a walking path along the cliffs and there's a cycle lane from here into Cala'n Bosch.
Best of all, it's connected with the neighbouring small resorts of Cala Santandria and Sa Caleta, each with a beautiful beach and a lovely range of restaurants, shops and chill-out bars. Plus, you're just a hop, skip, and a jump from the lively town of Ciutadella.
CALA MORELL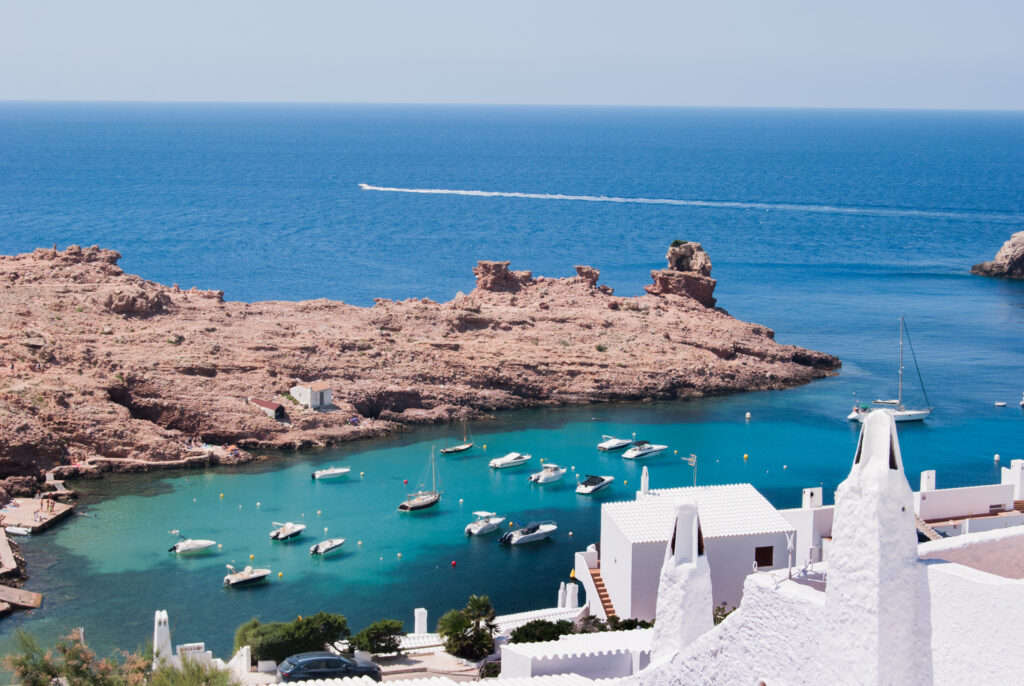 Located just outside of Ciutadella, in a secluded cove, Cala Morell is an elegant, whitewashed village set amid pine trees high on the cliffs. You'll need your snorkelling gear for exploring the underwater landscapes around the rocks, and the bathing platforms are perfect for sunny breaks.
Explore the prehistoric caves of an archaeological site perched on the wild headland, or strap on your hiking shoes to reach prettier stretches of sand around the coast.
PLATGES DE FORNELLS & FORNELLS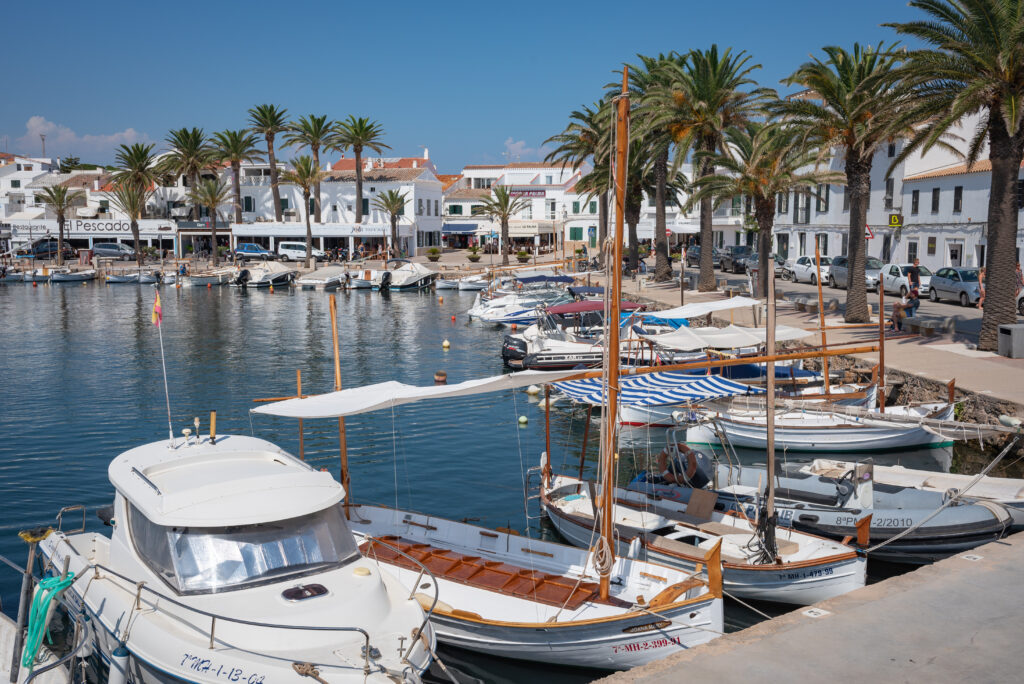 For an exclusive environment, stay at the hillside resort of Platges de Fornells. Overlooking the pretty bay of Cala Tirant and a tranquil beach, you'll find plenty of umbrellas, sunbeds and sand for stretching out. Crystal clear water makes for idyllic snorkelling.
Just a short drive to the other side of this headland, discover the whitewashed buildings, 19th-century watchtower and fabulous seafood restaurants of Fornells, a traditional fishing village. 
ARENAL D'EN CASTELL & SON PARC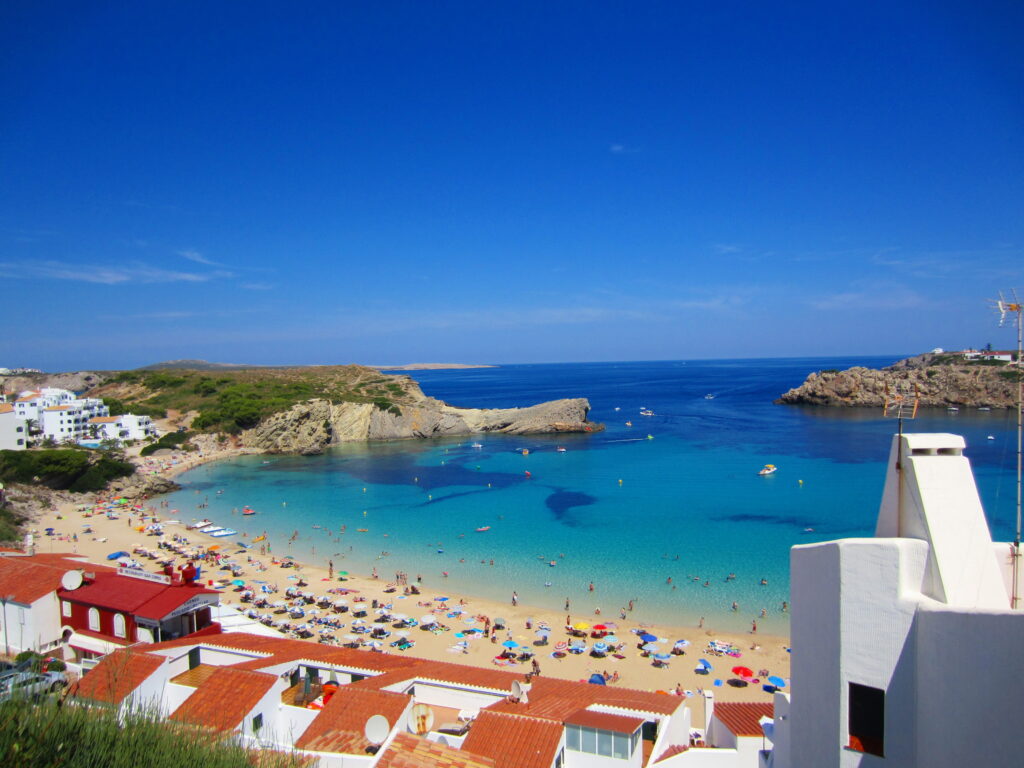 Many of the best things to do in Menorca surround Arenal d'en Castell on the northern coast. First up, the golden, sandy beach features water sports and a wooden boardwalk dotted with ocean view restaurants. Shallow water is ideal for little ones and coastal trails beckon keen walkers.
Just a 10-minute drive away, Son Parc hosts another stunning beach along with an 18-hole golf course. And Menorca's main town, Mahon, is just a 20-minute drive away for shopping and dining.
ES GRAU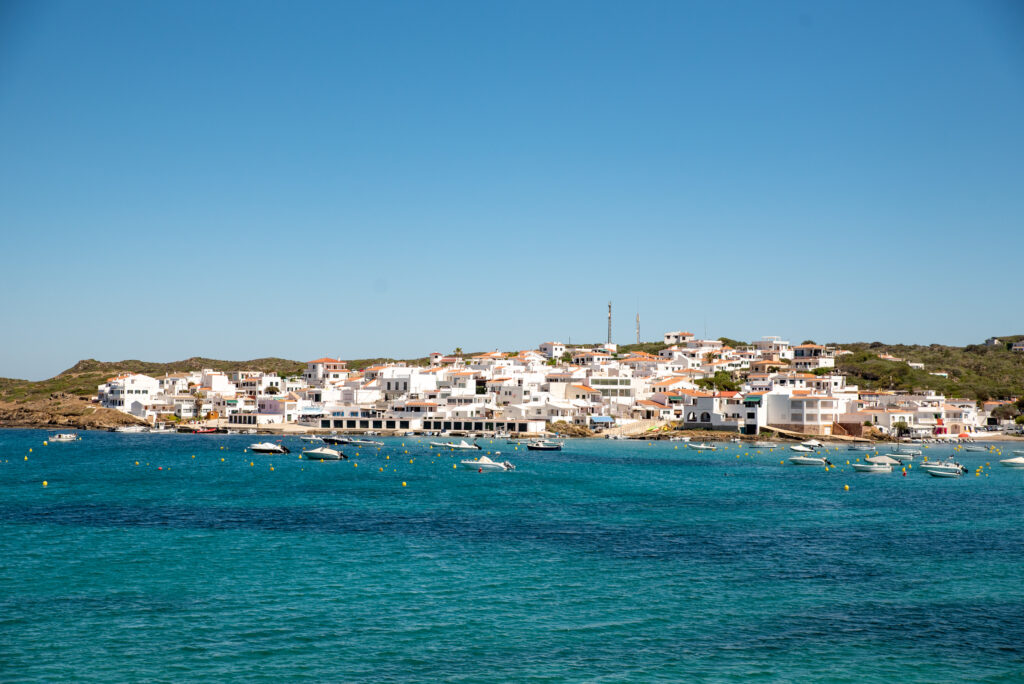 You'll experience a typical Menorcan fishing village surrounded by S'Albufera Nature Park in Es Grau. Walking and mountain biking routes surround the village, with landscapes including sand dunes and woodlands.
The unspoilt beach is quiet and sheltered, with clear, shallow water. Hire a kayak and paddle out to Playa Els Tamarells, or take a leisurely walk to the hidden Cala En Vidrier. A handful of charming restaurants join whitewashed houses in town. 
CENTRAL MENORCA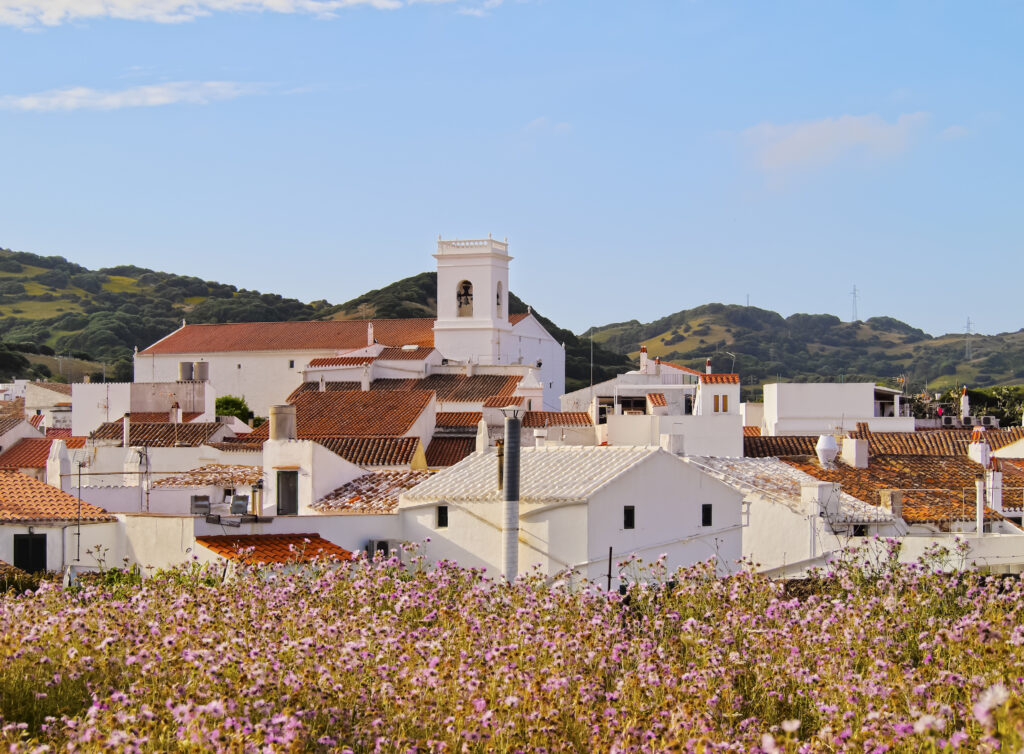 Menorca's countryside is a walker's paradise and a cyclist's dream. Rolling hills and wooded valleys blend with ancient ruins and medieval churches in picturesque villages. Here, you'll get a taste of authentic island life and fall under the spell of a blissfully tranquil pace.
Es Mercadal is one of Menorca's main cheese-producing areas. Meander around the whitewashed streets to see the Church of Saint Marti and nibble treats from pastry shops. The village rests at the foot of Monte Toro, the island's highest peak. Climb to the top to admire panoramic views and a 17th-century sanctuary.
Visit Sant Climent for a rural atmosphere that comes alive with summer jazz concerts. 
---
---
Whether you choose countryside or beach holidays in Menorca, a magical scene awaits at every turn. With historic cities, ancient ruins, outdoor adventures and fabulous resorts that cater for all budgets, the only problem you'll have is the 'last day blues'. Menorca is a slice of Balearic Island paradise you'll want to return to, again and again.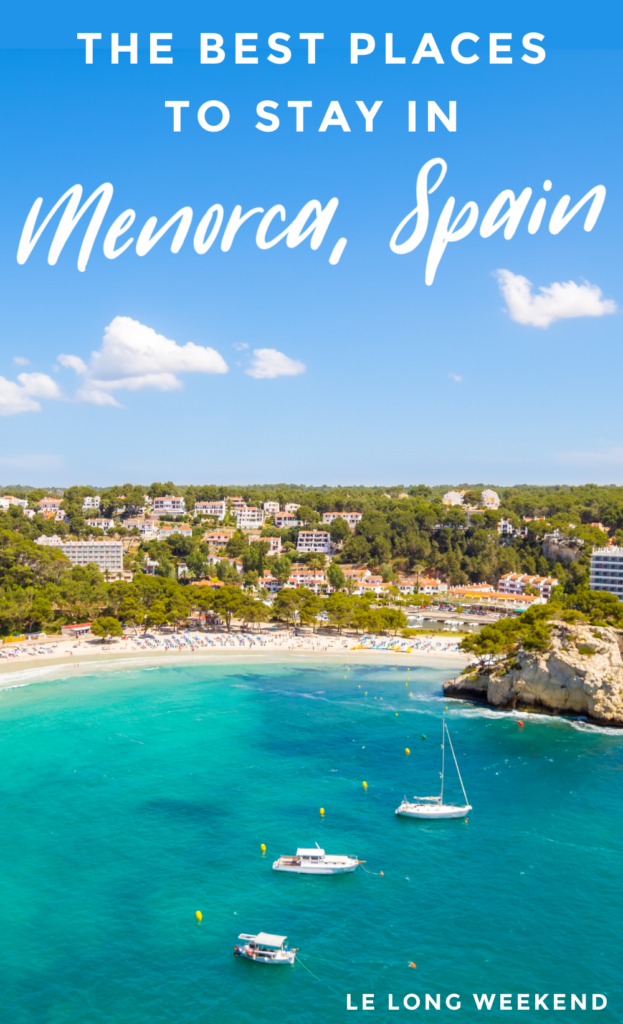 Source :www.lelongweekend.com